News
Posted on Tuesday, January 10, 2023 09:26 AM
Lifetime Dog Tags New for 2023 for Central Huron
This year, the Municipality is moving to a Lifetime Dog Tag system. The tag is not for a specific year like it has been in the past. Your dog will have the same tag while they reside in Central Huron. We will still send out an invoice annually for a renewal license fee of $25 for regular breeds.
Dog tag payments are due by March 31, 2023. An additional $20 PER DOG will be added as of April 1st if full payment hasn't been received.
If your...
Posted on Tuesday, January 03, 2023 12:54 PM
Watershed Conditions Statement - Water Safety
General watershed conditions are being assessed for high runoff potential that could lead to flooding, and to remind the public of general river safety issues.
The Watershed Conditions Statement – Water Safety issued on Dec. 30, 2022, is being extended for all municipalities in the Maitland and Nine Mile River watersheds.
A Colorado Low will track through the Great Lakes region and is forecast to bring rain to southern Ontario through Wednesday....
Posted on Thursday, December 22, 2022 12:50 PM
The significant low pressure system bringing blizzard conditions to the Great Lakes is also expected to cause flooding and erosion along the Lake Huron shoreline. The storm will bring strong winds resulting in significant wave action along the Lake Huron shore. Westerly winds will begin strengthening tomorrow morning (Friday, December 23, 2022), with sustained wind speeds building to 70 km/hr and gusts reaching over 100 km/hr. This is a significant duration event, with winds remaining strong well...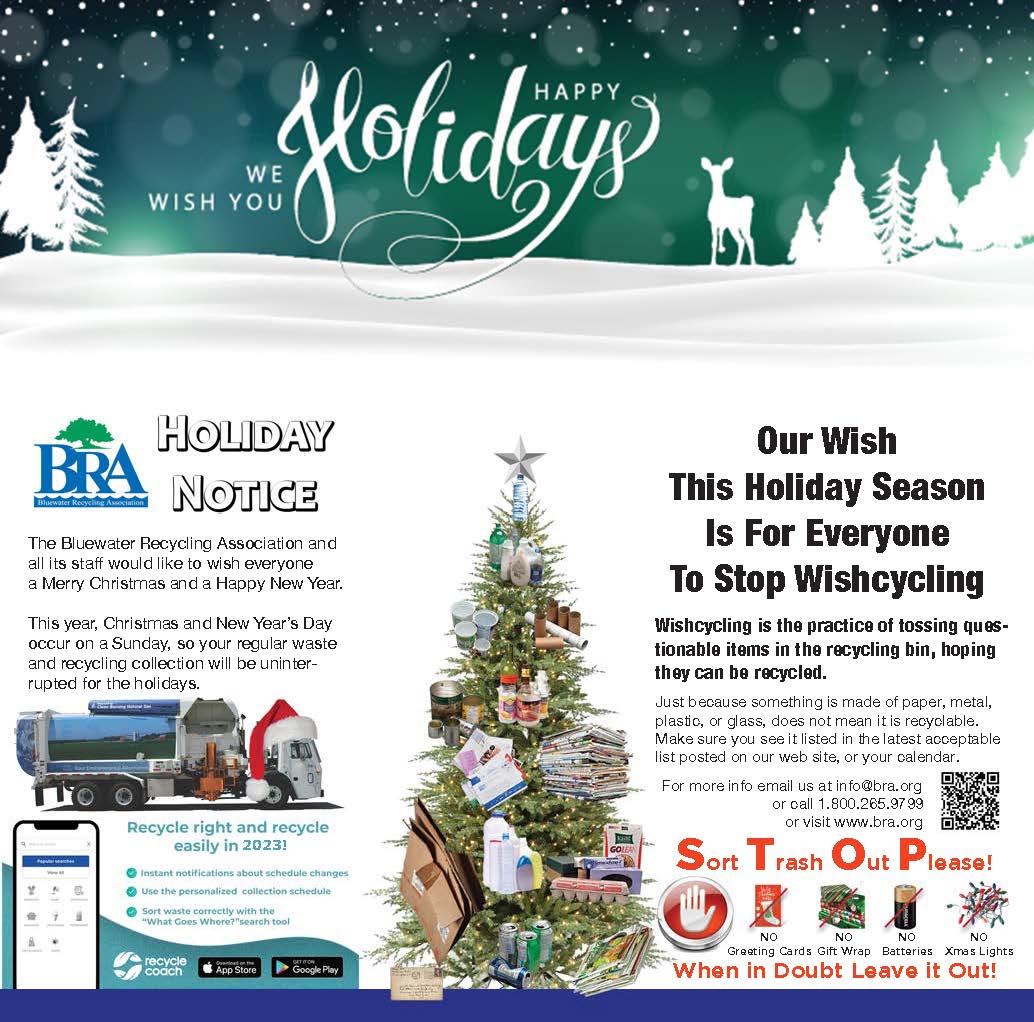 Posted on Monday, December 19, 2022 02:19 PM
Posted on Tuesday, December 06, 2022 09:09 AM
RECOVER FROM THE PANDEMIC ADAPT FOR THE FUTURE
The Community Services Recovery Fund is a $400 million investment from the Government of Canada to support charities and non-profits as they focus on how to adapt their organizations for pandemic recovery. United Way Perth-Huron is working in collaboration with United Way Centraide Canada, the Canadian Red Cross, and Community Foundations Canada to distribute funding.
We encourage you to read the eligibility criteria and learn about the program...