News
Posted on Friday, December 01, 2023 04:56 PM
This will serve as official notice that a Special Personnel Committee Meeting has been called for Monday December 4, 2023 at 4:00PM for the following purposes:
To adjourn to a "Closed Session" in accordance with the Municipal Act, 2001 section 239 pertaining to:

(d) labour relations or employee negotiations; and
(k) a position, plan, procedure, criteria or instruction to be applied to any negotiations carried on or to be carried on by or on behalf of the municipality or local board;

This meeting...
Posted on Friday, December 01, 2023 04:50 PM
This is official notice that a Special Council Meeting has been called for Tuesday December 5, 2023 at 8:15 AM for the following purpose:
To adjourn to "Closed Session" in accordance with the Municipal Act, 2001 Section 239 for:

Education or training of members, provided that at the meeting, no member discusses or otherwise deals with any matter in a way that materially advances the business or decision-making of Council, local board or committee (Municipal Act, Sec. 239 (3.1, c.32, Sched. A, s....
Posted on Thursday, November 30, 2023 09:09 AM
Please be advised that the Ministry of Transportation, County of Huron, and the Municipality of Central Huron have given permission to temporarily close roads for the annual Santa Claus Parade in Clinton on Friday December 1, 2023 from approximately 6:45pm to 9:00pm.
The Municipality will be temporarily closing a portion of Victoria St (Highway 4) and the intersection of Highway 4 and Highway 8 within the town of Clinton:
The entire length of William St. North (starting at Clinton Race Track) to...
Posted on Wednesday, November 29, 2023 10:33 AM
Notice is hereby given that the Mid-Huron Recycling Centre Board will be considering the 2023 Budget and possible fee increases with intention to adopt and/or amend said budget at a Public Meeting scheduled for:
Tuesday December 12, 2023 at 3:00PM.
If you wish to attend this virtual meeting, please contact Andrea Rowntree arowntree@goderich.ca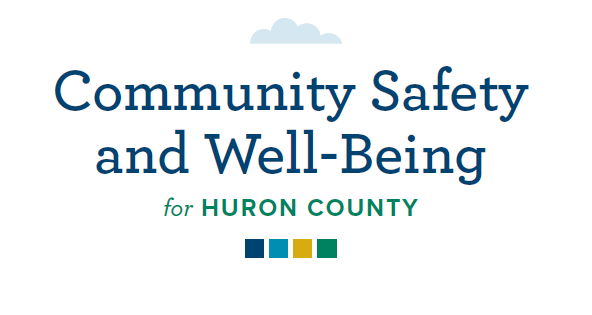 Posted on Friday, November 03, 2023 12:18 PM
DATE: October 18, 2023


COMMUNITY SAFETY AND WELL-BEING PLAN
HURON COUNTY OVERSIGHT COMMITTEE
Community safety and well-being are priorities in every Ontario community. Changes made to the Ontario Police Services Act in 2019 require municipalities to develop and adopt plans that address root causes of crime and complex social issues by focusing holistically on social development, prevention, and risk prevention. These plans – referred to as Community Safety and Well-Being (CSWB) plans – recognize...