News
Posted on Friday, December 03, 2021 08:42 AM
Shoreline Condition Statement - Water Safety
Successive high wind events expected over next few days
A series of low pressure systems are forecasted to track through the Great Lakes region and bring successive high wind events to the Lake Huron shoreline. Strong northwest winds with associated wave action are expected in three distinct events: the first beginning this afternoon and continuing until Friday morning; quickly followed by a second event all day on Saturday; with a third occurring...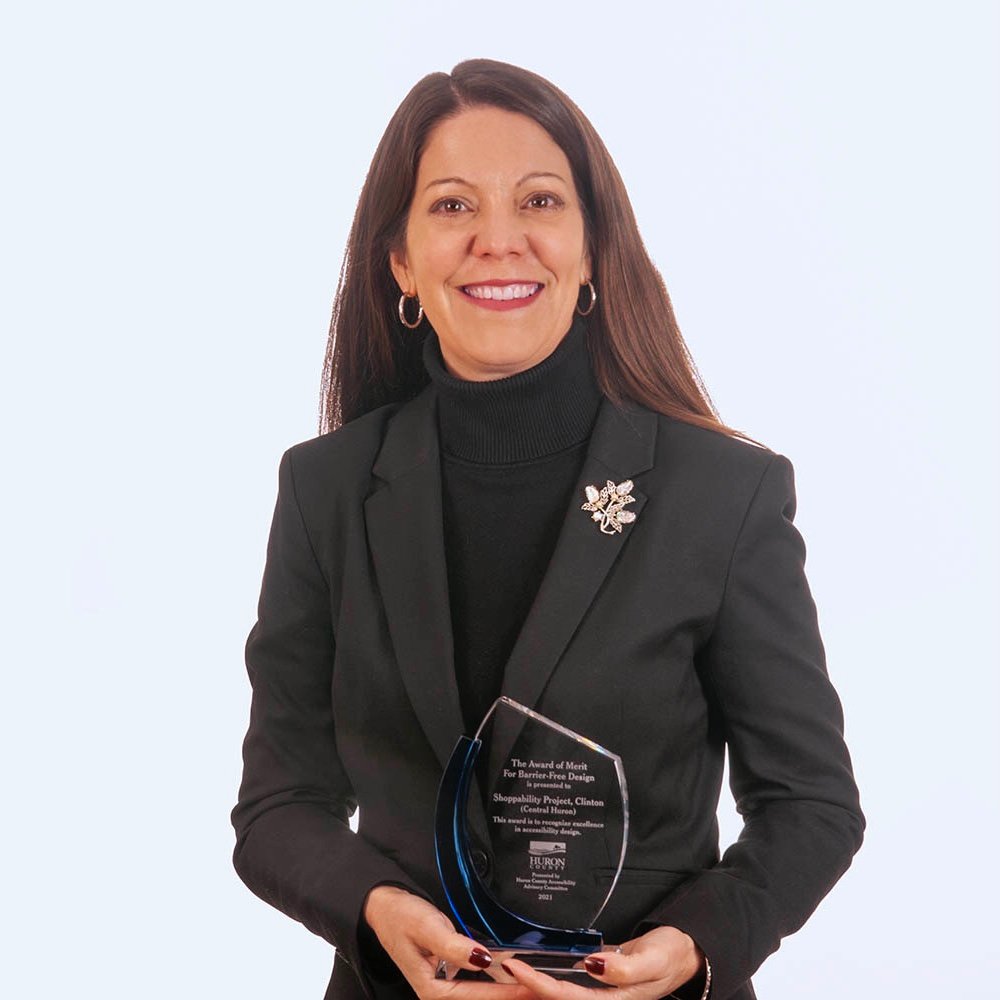 Posted on Wednesday, November 24, 2021 01:54 PM
County of Huron Announces Awards of Merit for Accessibility

Huron County, Ontario – The Huron County Accessibility Awards Program celebrates organizations and individuals in Huron County who are working to build a more inclusive community and make a difference in the lives of Canadians living with a disability.
The Award of Merit for Barrier-Free Design promotes public awareness of the importance of barrier-free design, and to recognize excellence in accessibility design. Awards are presented...
Posted on Monday, November 22, 2021 10:47 AM
Shoreline Condition Statement - Water Safety
Strong Winds & Saturated Soils Increase Erosion Risk Along Lake Huron Shoreline

Northwest winds will impact the Lake Huron shoreline today (Monday November 22, 2021) and persist until Tuesday morning. Sustained wind speeds of 45 km/hr, with gusts of up to 60-70 km/hr are forecasted with this event. Resulting waves are expected to build to maximum heights of 3-4m overnight Monday. Lake Huron water levels have dropped below record highs but...
Posted on Thursday, November 18, 2021 01:07 PM
By-Appointment COVID-19 Vaccine Clinics
For anyone born in 2009 or earlier
Dates:
Thursday November 18, 2021 | 9-4 PM
Wednesday November 24, 2021 | 1-7 PM
Thursday November 25, 2021 | 9-4 PM
Location:
Huron Perth Public Health Clinton Office
77722B London Road
Clinton, ON
To book your appointment visit: hpph.ca/vaccine or call 1-833-753-2098
*Please bring your health card or identification with you to your appointment.
Posted on Wednesday, November 17, 2021 09:41 AM
Parking is not permitted on any street or parking lot within the Municipality of Central Huron between the hours of 2:00 AM and 6:00 AM, from November 15, 2021 to April 1, 2022. Vehicles impeding snow removal will be towed at the owner's expense.
Please ensure that recycling and garbage are placed in a location so as not to interfere with snow plow operations.
There is no practical way to plow the roads without depositing snow into driveways. Equipment breakdowns and/or delays are inevitable.