News
Posted on Friday, July 28, 2023 03:19 PM
NOTICE OF ROAD CLOSURE

Notice if hereby given that Isaac Street from King Street to Dunlop Street will be closed for Road Construction from Monday July 31, 2023 until August 31, 2023.

Emergency access will not be granted at all times.

Please note that this is an update of the previously closed Isaac Street Closure with new limits of construction.

For inquiries about this road closure, please contact:

Brady Nolan, Roads Manager
Municipality of Central Huron
(519) 482-3997 x 1235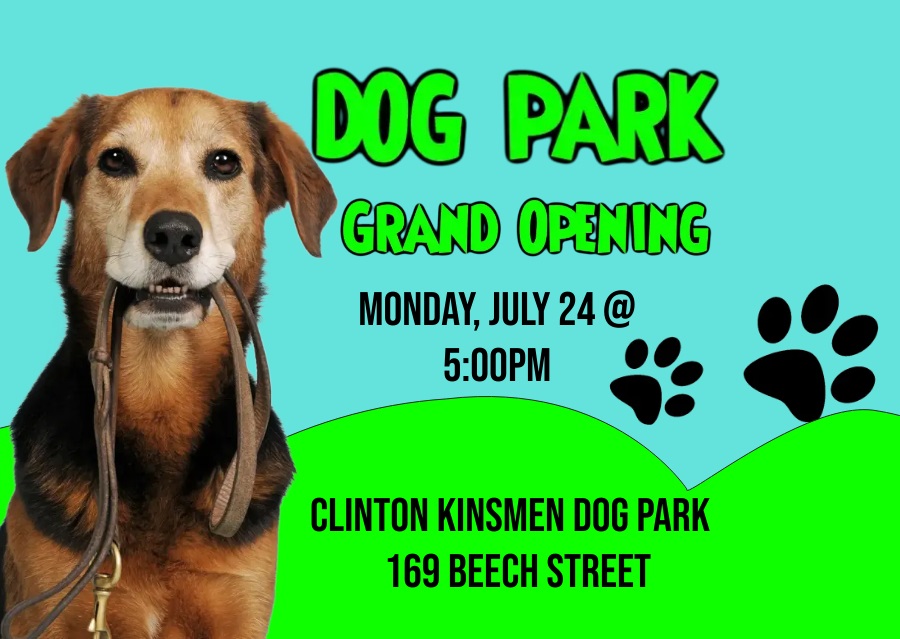 Posted on Thursday, July 20, 2023 11:12 AM
Kinsmen Dog Park Grand Opening and Ribbon Cutting
Monday, July 24 2023 at 5 pm- Clinton Kinsmen Dog Park.
169 Beech Street (rear of the Reach Centre field)
Posted on Thursday, July 13, 2023 11:10 AM
Watershed Conditions Statement - Water Safety
Severe thunderstorms that tracked through Southwestern Ontario overnight brought localized bands of significant rainfall to the Maitland watershed. As of 7:00 a.m. this morning, 12-hour rainfall totals ranged from 40 to 90 mm, with heaviest amounts generally concentrated within a corridor extending from Clinton to Listowel.
Significant river flooding is not expected but river levels can be expected to rise throughout the day, especially in the...







Posted on Tuesday, June 27, 2023 11:00 AM
SCAM ALERT - Duct Cleaning Scam Targeting Central Huron Residents
Please be advised that the Municipality has become aware of a scam that Central Huron residents are currently being targeted by phone scammers claiming that the Municipality of Central Huron is paying for residents to have their ducts cleaned.
The Municipality is NOT providing this service and is not affiliated with any company providing duct cleaning services.
If you are uncertain about a call claiming to be from or on behalf of the...
Posted on Tuesday, June 06, 2023 04:22 PM
NOTICE OF ROAD CLOSURE
NOTICE IS HEREBY GIVEN that Jenkins Road from Base Line to Stone School Linewill be closed for Road Construction
Wednesday June 7, 2023 until Thursday June 8, 2023Between the hours of 8:30 am and 3:30 pmEmergency access will be granted at all times
For inquiries about this road closure, please contact Brady Nolan, Roads Manager,Municipality of Central Huron at (519) 482-3997 x 1235