News
Posted on Monday, December 06, 2021 11:33 AM
The Ausable Bayfield Conservation Authority issued the following Shoreline Conditions Statement: Flood Outlook/Water Safety message today at 10:00 a.m. for the Lakeshore municipalities.
Forecast for strong winds and high waves may cause flooding and erosion problems along the Lake Huron shoreline.
A low-pressure system currently passing though the Great Lakes region is forecasted to bring strong winds and resulting wave action to the Lake Huron shoreline over the next 24 hours. Winds will shift westerly...
Posted on Friday, December 03, 2021 02:29 PM
The following Watershed Conditions Statement - Flood Outlook/Water Safety message was issued by the ABCA on December 3, 2021 at 2:00 p.m.
Reminder to use extreme caution around all watercourses:
Forecasts of 25 millimetres of rainfall Sunday and Monday could result in high streamflow.
Rain is expected to move into the Ausable Bayfield Conservation Authority (ABCA) watershed on Sunday (December 5, 2021) in advance of a strong low pressure system. Forecasts for the ABCA watershed area are...
Posted on Friday, December 03, 2021 08:42 AM
Shoreline Condition Statement - Water Safety
Successive high wind events expected over next few days
A series of low pressure systems are forecasted to track through the Great Lakes region and bring successive high wind events to the Lake Huron shoreline. Strong northwest winds with associated wave action are expected in three distinct events: the first beginning this afternoon and continuing until Friday morning; quickly followed by a second event all day on Saturday; with a third occurring...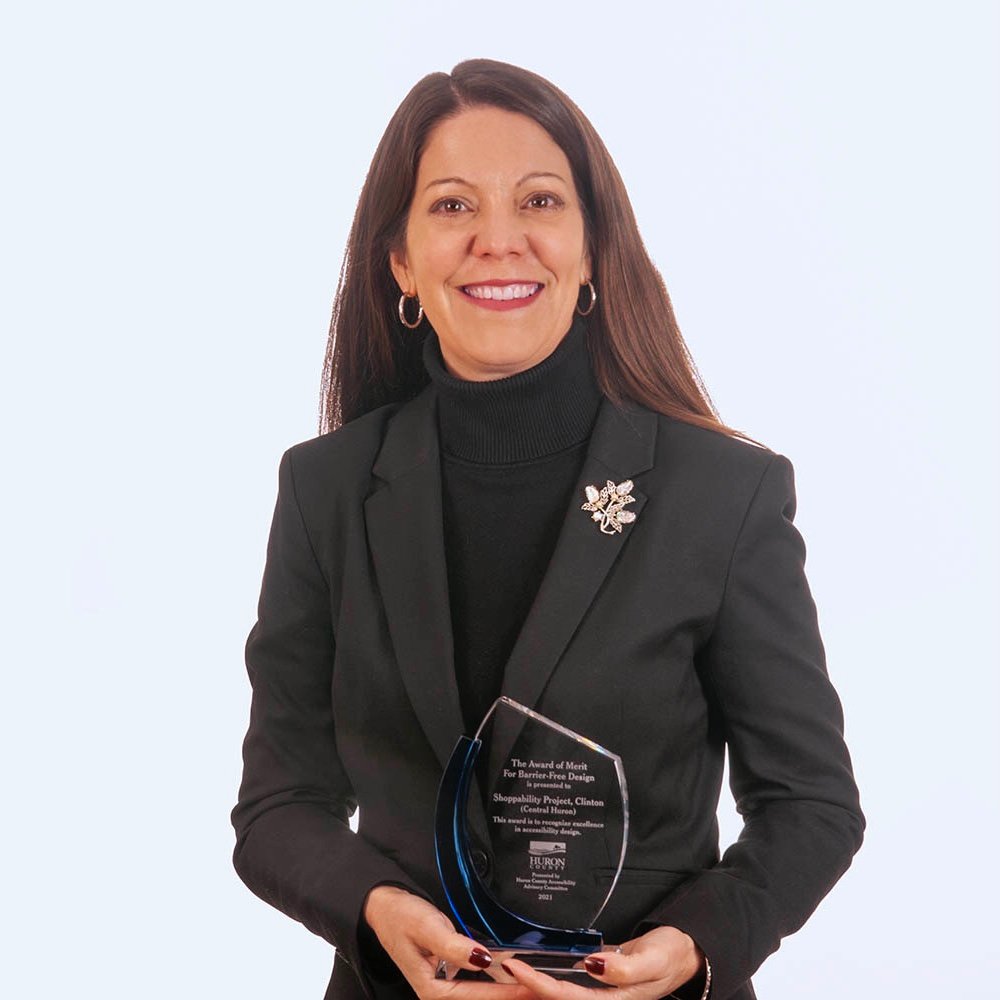 Posted on Wednesday, November 24, 2021 01:54 PM
County of Huron Announces Awards of Merit for Accessibility

Huron County, Ontario – The Huron County Accessibility Awards Program celebrates organizations and individuals in Huron County who are working to build a more inclusive community and make a difference in the lives of Canadians living with a disability.
The Award of Merit for Barrier-Free Design promotes public awareness of the importance of barrier-free design, and to recognize excellence in accessibility design. Awards are presented...