News
Posted on Thursday, December 22, 2022 12:50 PM
The significant low pressure system bringing blizzard conditions to the Great Lakes is also expected to cause flooding and erosion along the Lake Huron shoreline. The storm will bring strong winds resulting in significant wave action along the Lake Huron shore. Westerly winds will begin strengthening tomorrow morning (Friday, December 23, 2022), with sustained wind speeds building to 70 km/hr and gusts reaching over 100 km/hr. This is a significant duration event, with winds remaining strong well...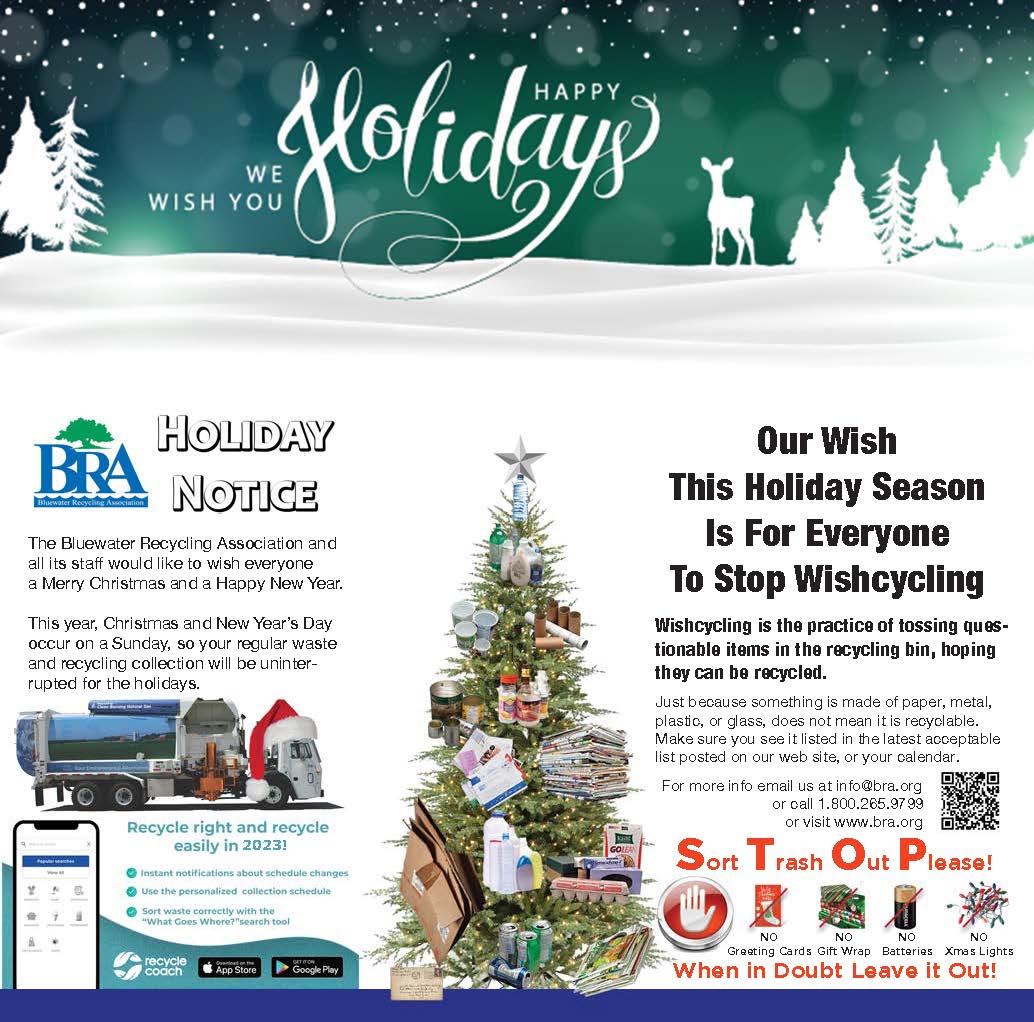 Posted on Monday, December 19, 2022 02:19 PM
Posted on Tuesday, December 06, 2022 09:09 AM
RECOVER FROM THE PANDEMIC ADAPT FOR THE FUTURE
The Community Services Recovery Fund is a $400 million investment from the Government of Canada to support charities and non-profits as they focus on how to adapt their organizations for pandemic recovery. United Way Perth-Huron is working in collaboration with United Way Centraide Canada, the Canadian Red Cross, and Community Foundations Canada to distribute funding.
We encourage you to read the eligibility criteria and learn about the program...
Posted on Wednesday, November 30, 2022 02:36 PM
Flu shots now available at HPPH COVID-19 vaccine clinics throughout December
FOR IMMEDIATE RELEASE - Wednesday, November 30, 2022
As a challenging respiratory illness season continues, Huron Perth Public Health (HPPH) is extending the availability of flu shots at its COVID-19 vaccine clinics until the end of December.
HPPH began offering flu shots on November 15 to individuals receiving a COVID-19 vaccine and has seen good uptake.
Anyone aged five and older who is receiving a COVID-19 vaccination...
Posted on Friday, November 25, 2022 04:27 PM
Destination Central Huron is Recruiting a Team Member
The Municipality of Central Huron is currently receiving applications for one (1) citizen appointment to the Destination Central Huron Team (committee). This person will join a previously established Team which includes three members of Central Huron Council.
The primary purpose of the Team is to review the suggestions made by various municipal economic development & tourism related reports, reviews and recommendations. In particular,...