News
Posted on Friday, April 29, 2022 12:20 PM
Media Release - April 20, 2022
The County of Huron's annual Supporting Local Economic Development (SLED) program opens on April 20, 2022. This program provides an opportunity for municipalities and registered non-profits to receive funds for projects that address the strategic priorities from Huron County Economic Development's 2021/2022 Business Retention and Expansion Project Eligible projects include: workforce re-engagement, attraction and retention projects; business district and...
Posted on Tuesday, April 26, 2022 11:30 AM
Town Hall Hours of Operations
Please note the Town Hall is now open to the public Monday – Friday from 8:30am – 4:30pm.
Posted on Tuesday, April 19, 2022 03:00 PM
COPE construction will begin the underground work on Cutter Street instead of Whitehead Street. With the pulverizing of asphalt completed on both streets, COPE construction will be digging in a new watermain valve in the intersection of King/James/Cutter/Joseph Streets to enable them to proceed with the removal of the 'old' fire hydrant on James Street and working on the temporary water supply piping. COPE construction staff will let water/sewer customers know if there are going to be any water interruptions.
Cutter...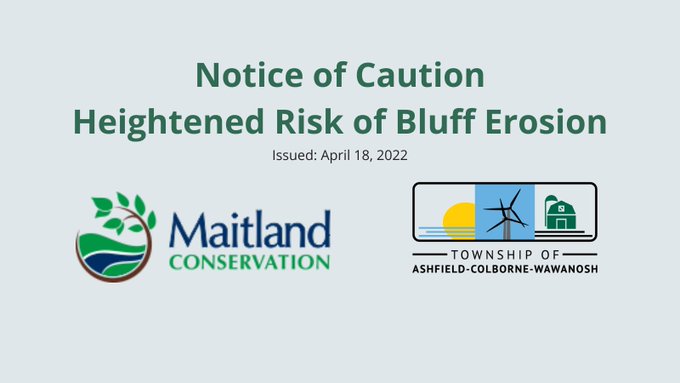 Posted on Tuesday, April 19, 2022 09:22 AM
Notice of Caution
Heightened Risk of Bluff Erosion Record high Lake Huron water levels over the past few years have resulted in significant toe erosion and oversteepening of the shoreline bluffs. In addition, seasonal rainfall and snowmelt have saturated the land and softened the clay till bluffs, making some areas along Lake Huron prone to collapse. These destabilizing conditions will likely lead to an increase in erosion through slope failures, slumping and gully erosion. Observations from a recent...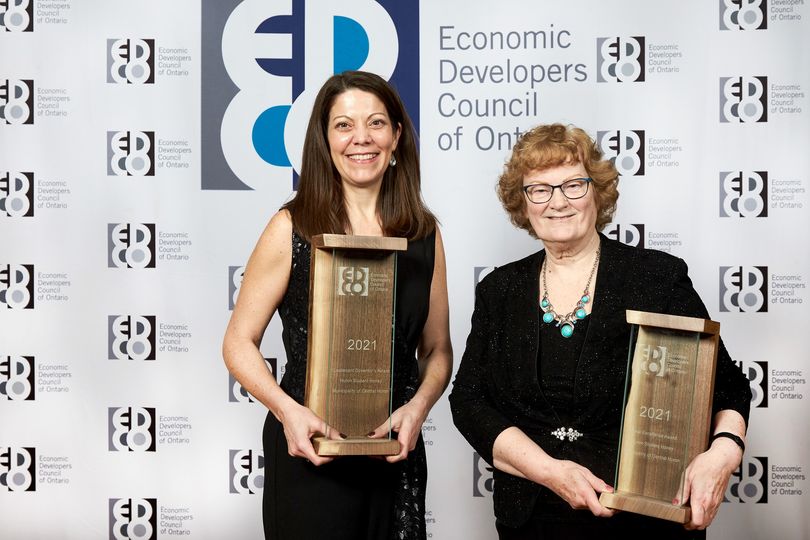 Posted on Thursday, April 14, 2022 10:45 AM
Our community is home to award-winning projects! Every year, the Economic Developers Council of Ontario gives out Awards of Excellence and two successful Central Huron projects were recognized.
Huron Student Honey received the highest award; the Lieutenant-Governors' Award, which recognizes the best in show project. The project also received the Rural Excellence Award for the best project from a community under 10,000 people. Many thanks to the people who supported this project, including Community...