Update on the Clinton Public Pool's 2022 Summer Season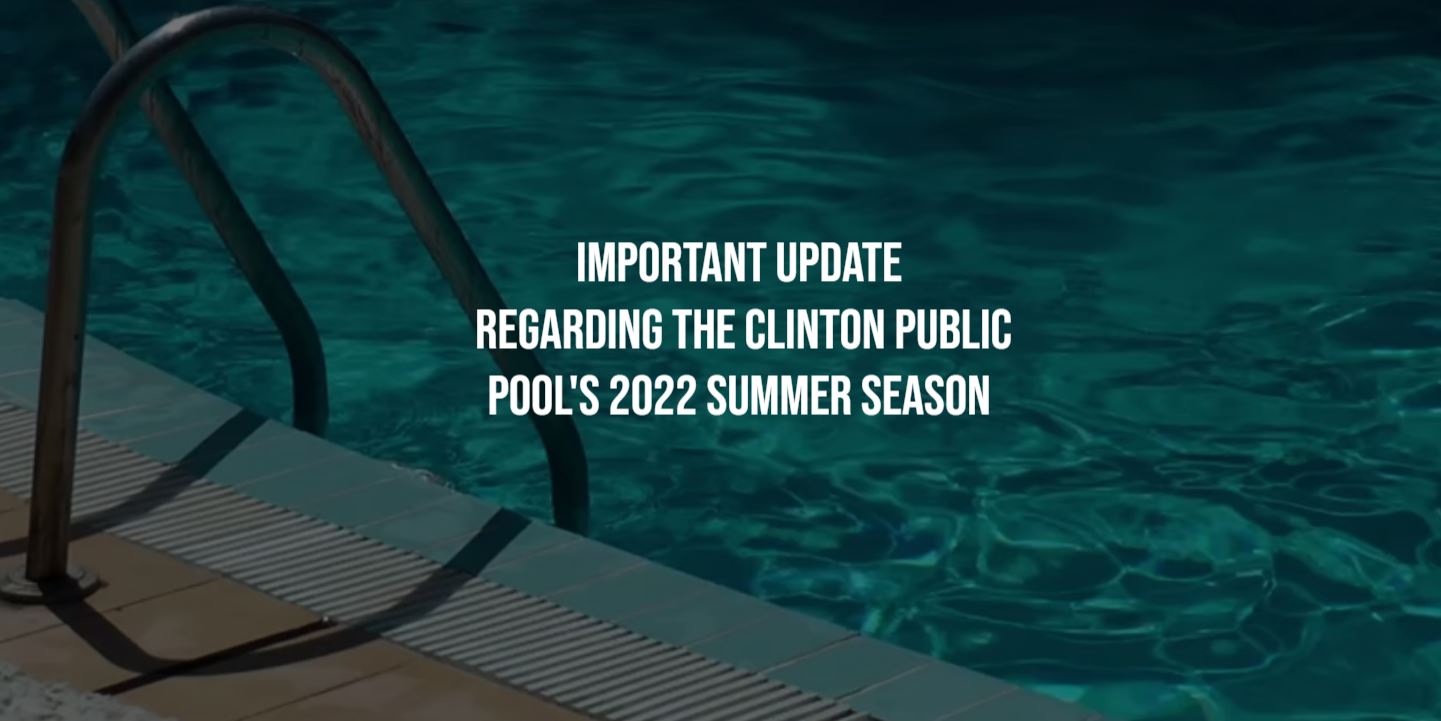 Important Update Regarding the Clinton Public Pool's 2022 Summer Season:
Each year, Central Huron residents look forward to the opening of the Clinton Public Pool during the summer months. Over the past few seasons, staff and Huron Perth Public Health Inspectors have identified areas in which the pool has begun to show signs of deterioration and failure due to the age of the equipment, the cement pad's condition and more.
As a result, the Clinton Public Pool will be closed for the 2022 season. At this time, it is uncertain if the pool will be able to reopen for the 2023 season, however staff are looking into various options for repairs or potentially a full replacement.
We apologize for any inconvenience this may cause, and we hope that you have a good summer.
If you have any questions, please contact staff at 519-482-3997 or by email at info@centralhuron.com.