Flood Watch - Campgrounds and Low Lying Areas along the Maitland River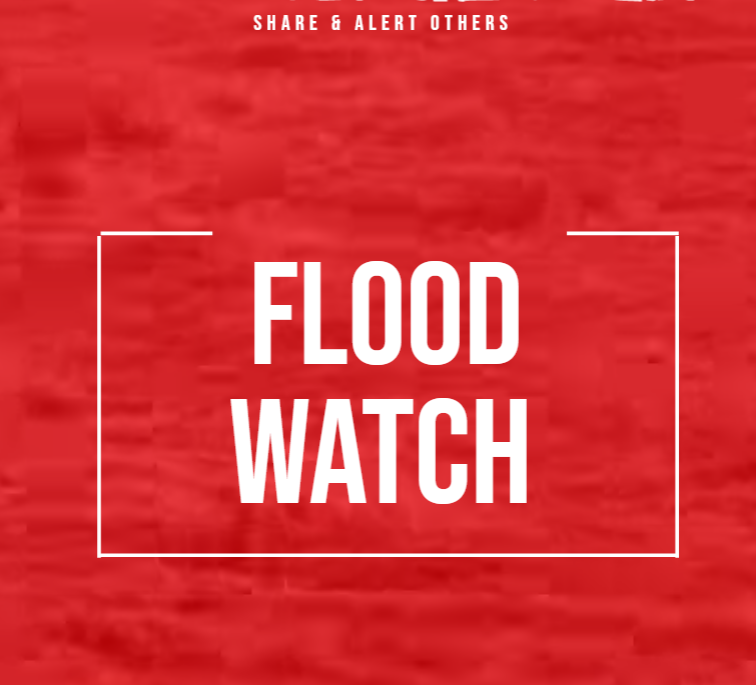 Maitland Valley Conservation Authorit Flood Watch issued for campgrounds and low lying areas along the lower Maitland River.
Significant precipitation across the Maitland watershed earlier this week has resulted in high flows in the lower Maitland River. Levels have peaked in Wingham and are currently very close to peaking in the lower Maitland River. The forecast does however show the possibility of additional rain over the weekend. Any rain on Saturday and Sunday has potential to raise water levels higher than the current peak due to the saturated ground conditions. As a result, a Flood Watch is being issued for campgrounds adjacent to the river along the lower Maitland River.
Based on the potential for additional rain, Maitland Conservation recommends proactively moving trailers out of low lying areas at these campgrounds. In particular, it is recommended that the lowest trailers located adjacent to the river be moved. In addition, low lying roads may also experience flooding. Maitland Conservation staff have been working with seasonal campers at Wawanosh Park Conservation Area to ensure trailers at that campground are moved to higher ground.
Maitland Conservation will continue to monitor conditions very closely and will provide an update if required. This message will remain in effect until 10:00 am on Monday, September 27, 2021 unless conditions warrant further updates.
The Watershed Conditions Statement – Water Safety issued on September 22nd, remains in place across the rest of the Maitland and Nine Mile River watersheds.