Experience our Nature' in Central Huron - Ausable Bayfield Conservation Authority Feature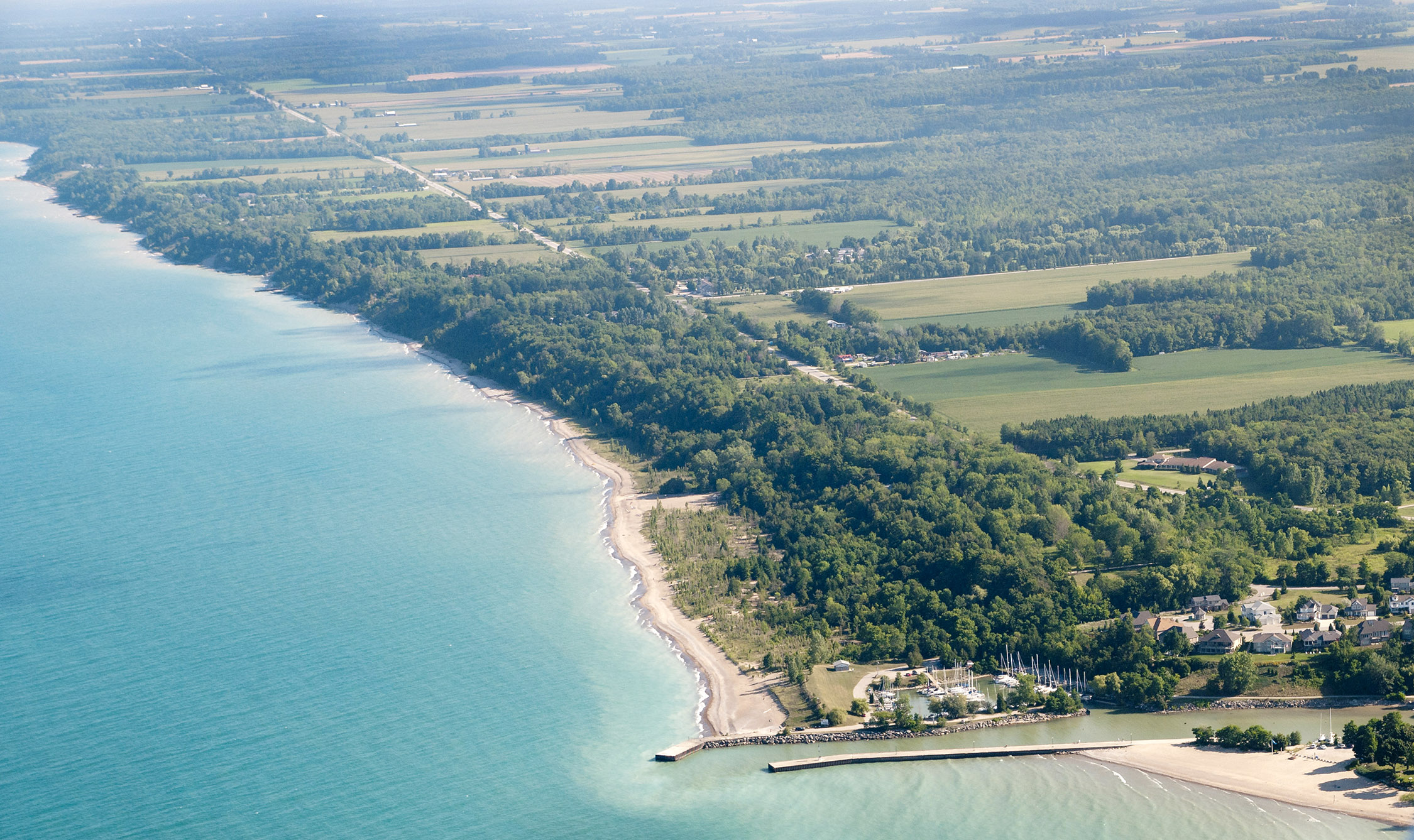 Municipalities making a difference – Profile Series
Today's featured municipality: The Municipality of Central Huron
FOR IMMEDIATE RELEASE
DATE OF ISSUE: October 13, 2021
'Experience our Nature' in Central Huron
By Mari Veliz, Healthy Watersheds Manager, Ausable Bayfield Conservation
'Experience our Nature!' is the invitation on the 2021 Central Huron Fall Guide. With an abundance of natural areas including the Lake Huron shoreline, watercourses, valley lands, wetlands, woodlots, Areas of Natural and Scientific Interest (ANSIs), and other environmentally sensitive areas, Central Huron has recognized its natural potential.
Watersheds in Central Huron are recognized as some of the more natural areas in the Ausable Bayfield Conservation Authority (ABCA) watershed area. In 2021, ABCA is celebrating its 75th anniversary (1946-2021) and would like to acknowledge the contributions the residents and the Municipality of Central Huron have made to balance the interests of development and natural protection. The shoreline watersheds and the Bayfield River watershed joined the ABCA area in 1972. Over the years since then, there has been a 'willingness to try something new' to provide the basis for community, building a strong economic foundation including a vibrant agricultural sector, with a focus on protecting and enhancing watershed resources.
From a watershed perspective, small, jump-able temporary streams or swales account for 90 per cent of a river's flow. How we manage these systems helps us better manage flooding, erosion and water quality in downstream rivers and lakes. Municipal staff at Central Huron, the late Tom Sinclair and Geoff King in particular, have demonstrated innovative approaches in the management of these 'headwater' systems. Responding to community concerns about water quality, Tom Sinclair helped to divert excess water from the Town of Clinton through a settling pond at the edge of Clinton.
The Municipal Drainage Superintendent of Central Huron, Geoff King, has helped to construct projects that help to meet ecosystem needs and improve agricultural production. The off-line sediment control pond on the Steenstra Drain, near the corner of Parr Line and the Bayfield Road, is one example. Mr. King also helped with projects in the Gully Creek study.
Mayor of Central Huron, Jim Ginn, has sat on the ABCA Board of Directors (2004 – 2012 and 2018) and served as the Chair of our Board (2010-2011). He promoted watershed actions that protect fish in Middlesex Centre; Bluewater; Huron East (with the Huronview Demonstration Farm); and (naturally!) Central Huron.
Since 2008, 30 landowners in Gully Creek, a shoreline tributary north of Bayfield, have employed many agricultural best management practices (BMPs) and supported the field and watershed monitoring. Best management practices have included reduced tillage, implementation of cover crops, nutrient management and the installation of 45(!) Water and Sediment Control Basins (WASCoBs or berms). The evaluation of Gully Creek has helped to develop a broader awareness, provincially, around the importance of cover crops, improved soil health, and a 'stacked' approach to agricultural BMP implementation.
In context of the broad community support to recognize nature in Central Huron, recent land donations to the Huron Tract Land Trust Conservancy, including the Woodburne Farm and Mayhew Tract properties, demonstrate the deep commitment by members of the community. These donations mean that natural areas in the Municipality of Central Huron will be protected and experienced for generations to come.
– In 2021, Ausable Bayfield Conservation Authority (ABCA) is celebrating its 75th anniversary (1946-2021) and 75 Years of Conservation. ABCA is honouring its 12 member municipalities, during this #AusableBayfield75th anniversary year, for their partnership, over the past 75 years, which helps to protect life and property, watershed resources, water, soil, and habitat for all living things. To learn more visit abca.ca and this web page: https://www.abca.ca/about/anniversary
-30-
CONTACT: Mari Veliz, Healthy Watersheds Manager, Ausable Bayfield Conservation, e-mail mveliz@abca.ca or phone 519-235-2610 or 1-888-286-2610, extension 223.
PHOTO CUTLINE/CAPTION:
AERIAL PHOTO SHOWS PARTS OF MUNICIPALITY OF CENTRAL HURON, NORTH OF BAYFIELD AREA: This photo shows Bayfield (in the Municipality of Bluewater); and north of that area, parts of the Municipality of Central Huron along the Lake Huron shoreline. Awareness is being increased, across Ontario, by implementation and study of best management practices (BMPs) by dozens of landowners in Gully Creek, a shoreline tributary north of Bayfield and within the Municipality of Central Huron. Agricultural producers in Central Huron have planted cover crops, reduced tillage, and installed 45 berms or Water and Sediment Control Basins (WASCoBs). This approach of using multiple integrated BMPs helps to build soil health and protect water quality. (Photo by Daniel Holm)