Community Services Recovery Fund opens to Non-profits on January 6, 2023!
RECOVER FROM THE PANDEMIC ADAPT FOR THE FUTURE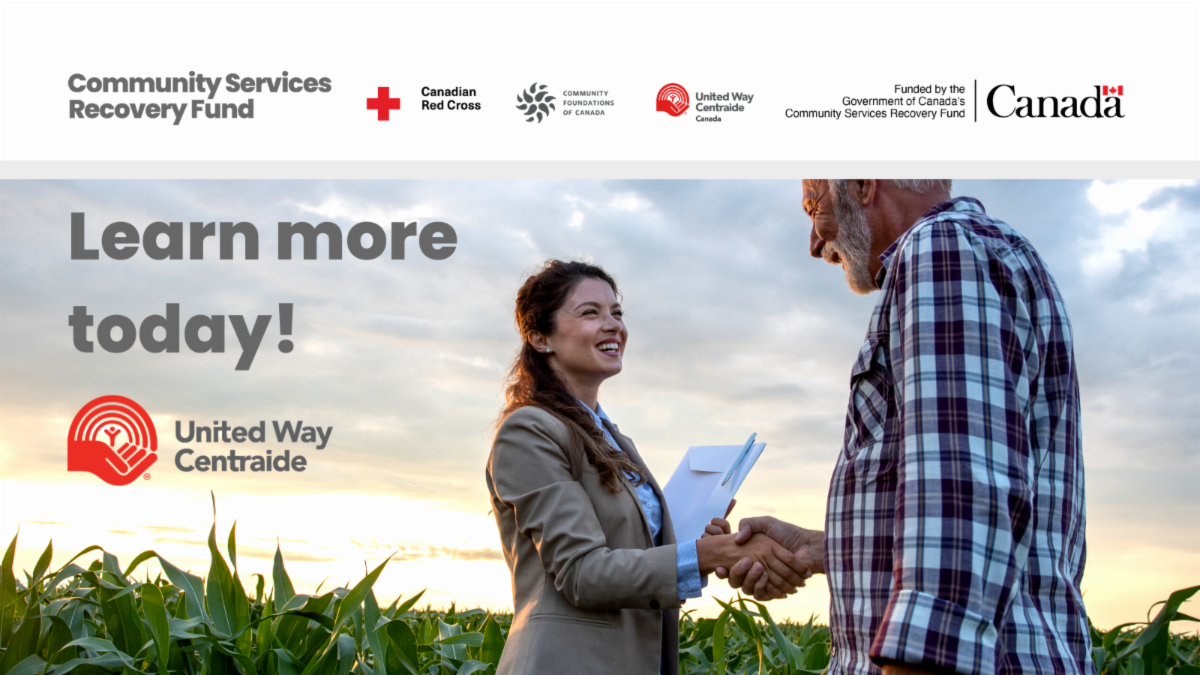 The Community Services Recovery Fund is a $400 million investment from the Government of Canada to support charities and non-profits as they focus on how to adapt their organizations for pandemic recovery. United Way Perth-Huron is working in collaboration with United Way Centraide Canada, the Canadian Red Cross, and Community Foundations Canada to distribute funding.
We encourage you to read the eligibility criteria and learn about the program on the Community Services Recovery Fund Website.
Application deadline is February 21, 2023.