Central Huron wins the 2021 Accessibility Award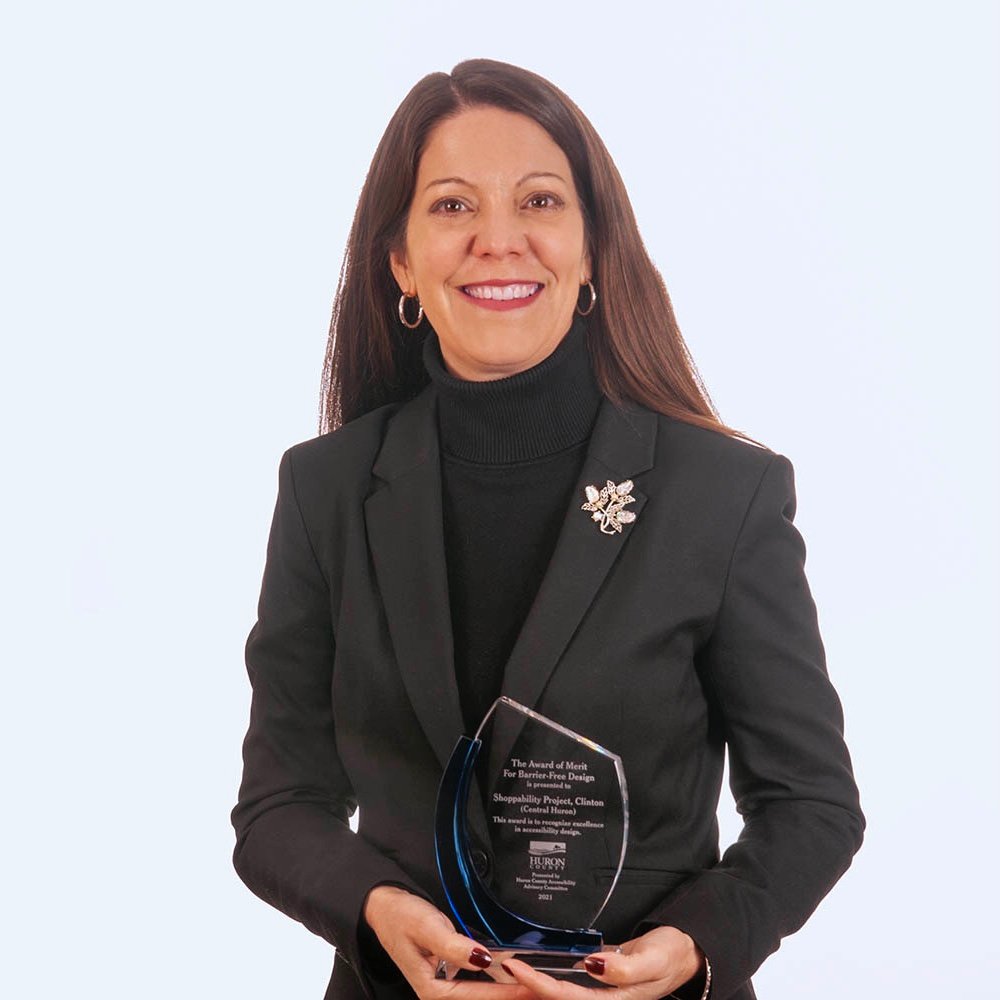 County of Huron Announces Awards of Merit for Accessibility

Huron County, Ontario – The Huron County Accessibility Awards Program celebrates organizations and individuals in Huron County who are working to build a more inclusive community and make a difference in the lives of Canadians living with a disability.
The Award of Merit for Barrier-Free Design promotes public awareness of the importance of barrier-free design, and to recognize excellence in accessibility design. Awards are presented annually to owner(s) of a building or facility, whether private business or public sector organization, that has been designed or renovated with special regard to accessibility for persons with a disability.
The 2021 Accessibility Award winners include:
Cait's Café, Goderich
Shoppability Project, Clinton (Central Huron)
The 2021 Accessibility Honourable Mention Awards go to:
Arnold Morrison, Wingham building owner
Bank of Montreal / BMO, Goderich Branch
Kingsbridge Centre
Seaforth Main Street / County Road 12 Reconstruction, Huron East
The County of Huron would also like to celebrate the 2020 Accessibility Award recipients:
Wingham Foodland
MGM Townsend Tire
Deams Property Management – Blyth Pharmacy and Pick-a-Posie
GJAJ Holdings – Blyth Residential Subdivisions on Gloria Street and Rutledge Street
Huron Christian School
Huron County – Court House
Maitland River Community Church
"It's important to celebrate organizations and individuals who are working to build a more accessible society," says Warden Glen McNeil. "I'm proud to live in the Huron County community where our businesses and public sector prioritize making sure they're operating inclusive environments."

A summary of the efforts put forward by each business and organization, can be found on the following web link: www.huroncounty.ca/administration/accessibility

For more information about the Huron County Accessibility Advisory Committee, please visit https://www.huroncounty.ca/administration/accessibility/, or contact 519.524.8394 ext. 3257 or email at accessibility@huroncounty.ca.

-30-