ABCA Flood Warning - September 22, 2021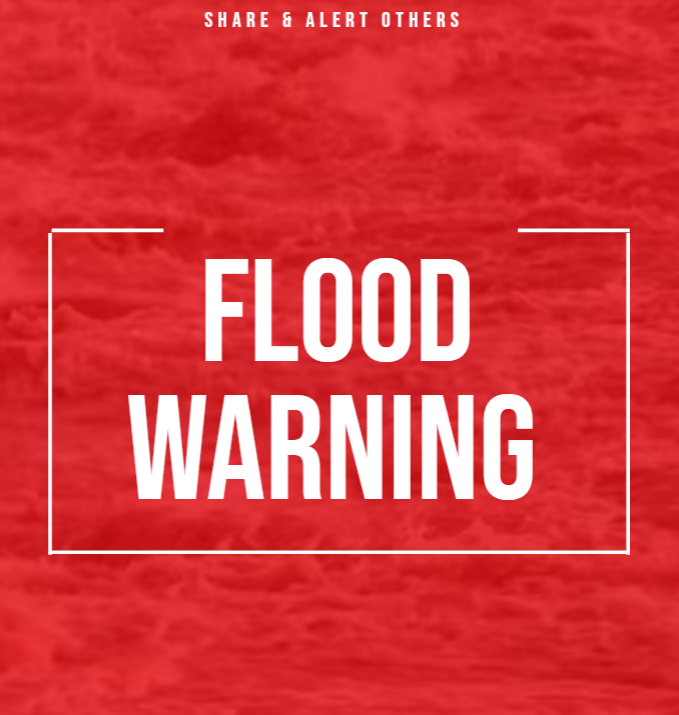 Watercourse responding rapidly to 40-60 millimetres (mm) of rainfall over the last 12 hours.
Potential for 50-60 mm over the next 12 hours.
Flooding issues are expected.
This Flood Warning (September 22, 2021) is an update from yesterday's Flood Outlook:
Rainfall totals from this morning are in the range of 40-60 mm. What had originally been forecasted as two distinct waves of heavy rain, have joined, resulting in an extended period of heavy rain. Forecast sources are in agreement that we can expect another 50 mm of rain over the next 12 hours, before tapering off overnight.
As a result of the shortened event duration, and higher rainfall intensities, the Ausable Bayfield Conservation Authority (ABCA) is issuing a FLOOD WARNING to the ENTIRE ABCA WATERSHED. Rivers and streams are close to, and exceeding, bankfull conditions already, resulting in flooding of traditional low-lying flood plain areas. With additional rainfall to come, flood models are predicting more widespread flooding, which is likely to result in numerous road closures, washouts, and other localized flooding issues.
Flows on the larger rivers are not likely to peak until Thursday (September 23) and Friday. Flows would remain higher than normal through the weekend. Residents are reminded to use caution near all watercourses as slippery and unstable streambanks, and fast-flowing water, will combine to create hazardous conditions.
This warning message will remain in effect until 9:00 a.m. on Friday, September 24, 2021, unless local conditions warrant further updates. The Ausable Bayfield Conservation Authority will continue to monitor forecasts and watershed conditions through the week and will provide updates as required.
Details also available at www.abca.ca.