ABCA Flood Outlook/Water Safety - February 16, 2022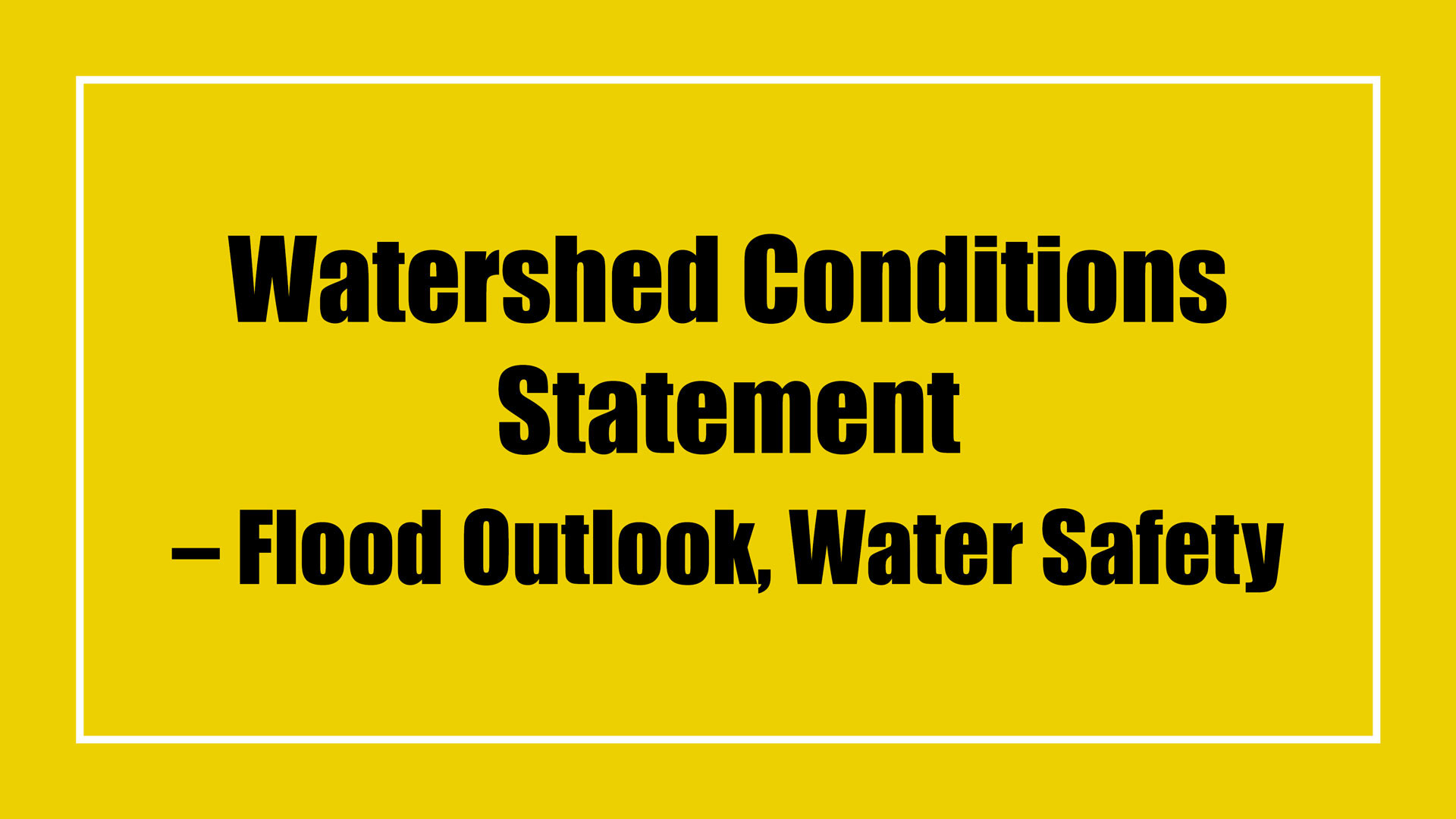 The following Watershed Conditions Statement - Flood Outlook/Water Safety message was issued by the ABCA today at 2:00 p.m.
A quick rise in streamflow is expected, with the slight potential of ice jams.
Watershed residents are reminded to stay away from creeks, rivers, other watercourses.
A low-pressure system will track through the lower Great Lakes area over the next 36 hours with temperatures approaching 10 degrees Celsius today (Wednesday, February 16, 2022) and tonight. Rain is expected to begin overnight with total amounts of 15-25 millimetres (mm) forecasted across the ABCA watershed. Temperatures will fall below freezing by later tomorrow morning, and precipitation will change to snow.
Snow surveys conducted on February 15, 2022 measured between 40 and 65 mm of water equivalent in the snowpack. The snowpack will continue to ripen today with the unseasonably warm temperatures. As the snowpack ripens, the ability of the snow to absorb the forecasted rainfall will decrease. Much of the snow cover is expected to disappear over the next 24 hours. With frozen ground, a quick runoff is expected.
Major flooding is not anticipated but, should we receive rainfall amounts in the range of 25mm, levels in watercourses will exceed bank-full conditions, resulting in the flooding of traditional low-lying flood plain areas. Streamflows are forecasted to peak in the smaller streams tomorrow, and larger rivers through the day Friday. Flows will remain high through the weekend.
Depending on how quickly river levels rise, flows may be high enough to break up and move river ice. The risk of ice-jam-related flooding is low but present, most notably in the Lower Bayfield River and, to a lesser extent, the river-mouth areas of Port Franks and Grand Bend.
Municipal staff should monitor local drainage problem areas where snow conditions may have covered catch basins. Smaller rural watercourses have been drifted in by snow which, during a runoff, can block flows and back up water onto adjacent lands, resulting in localized flooding problems.
Residents are reminded to stay away from all watercourses. The extremely cold water, combined with slippery and unstable stream banks, has created hazardous conditions near all waterways. Any remaining ice in ponded watercourses should be considered unsafe.
This message will remain in effect until 12:00 p.m. on Sunday, February 20, 2022, unless local conditions warrant further updates. The Ausable Bayfield Conservation Authority (ABCA) will continue to monitor watershed conditions and will provide an update if required.
Details also available at www.abca.ca.